Halsey Field House, United States Naval Academy, Annapolis, Maryland
A General Contractor Serving Washington, DC Metropolitan Area Since 1951
2016 AGC Washington Contractor Award: Education Projects $15-$30 Million Category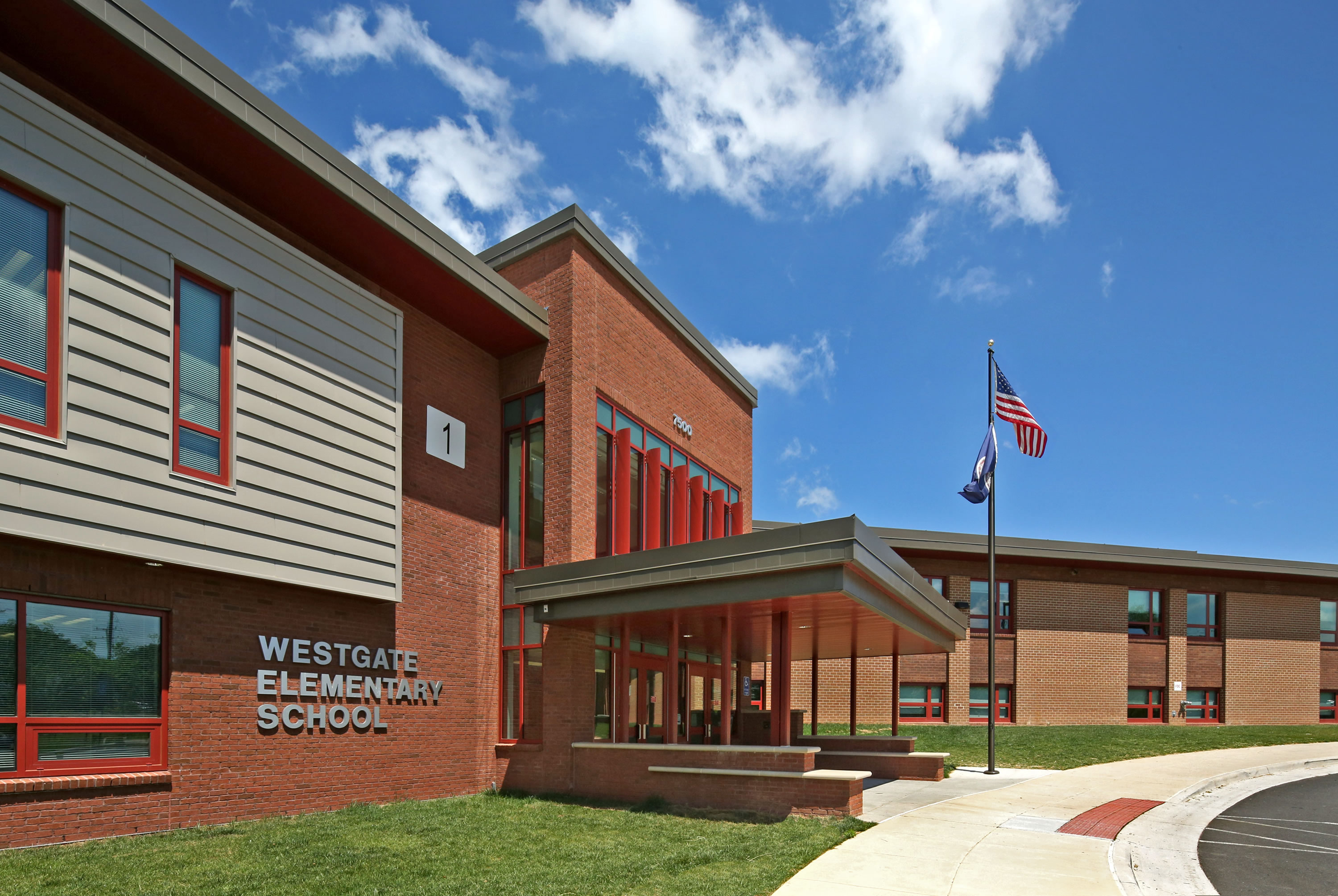 Westgate Elementary School Renovations

The project involved a unique and very complex mission at an occupied and operational school facility-among the most sensitive construction safety environments available. To substantiate, the scope involved constructing new administrative and library spaces, and a new two-story classroom addition while simultaneously renovating the existing school spaces, all while the school remained occupied and operational.
As a result of ongoing occupancy requirements, Grimberg had to maintain normal schedules for teachers, students, and administrative staff at the facility-and to do so, it phased the renovation portion, section-by-section, relocating occupants phase-by-phase, renovating vacated areas, before relocating occupants to newly renovated spaces.
The scope therefore required both new construction and renovation work in a hazardous, high-risk environment-a very complicated undertaking, requiring high-level environment of care planning. New construction work included a full scope, ground-up: footers, slabs, walls, steel structural elements, plumbing, mechanical, electrical, telecommunications, security, fire protection, windows, doors, curtain walls, brick veneer, roofing, metal wall panels, interior finishes. The renovation work involved select demolition of interior spaces, new interior finishes, and the phased replacement of mechanical, electrical, and plumbing systems (phased to maintain minimum necessary utilities at all times, in support of ongoing occupancy.